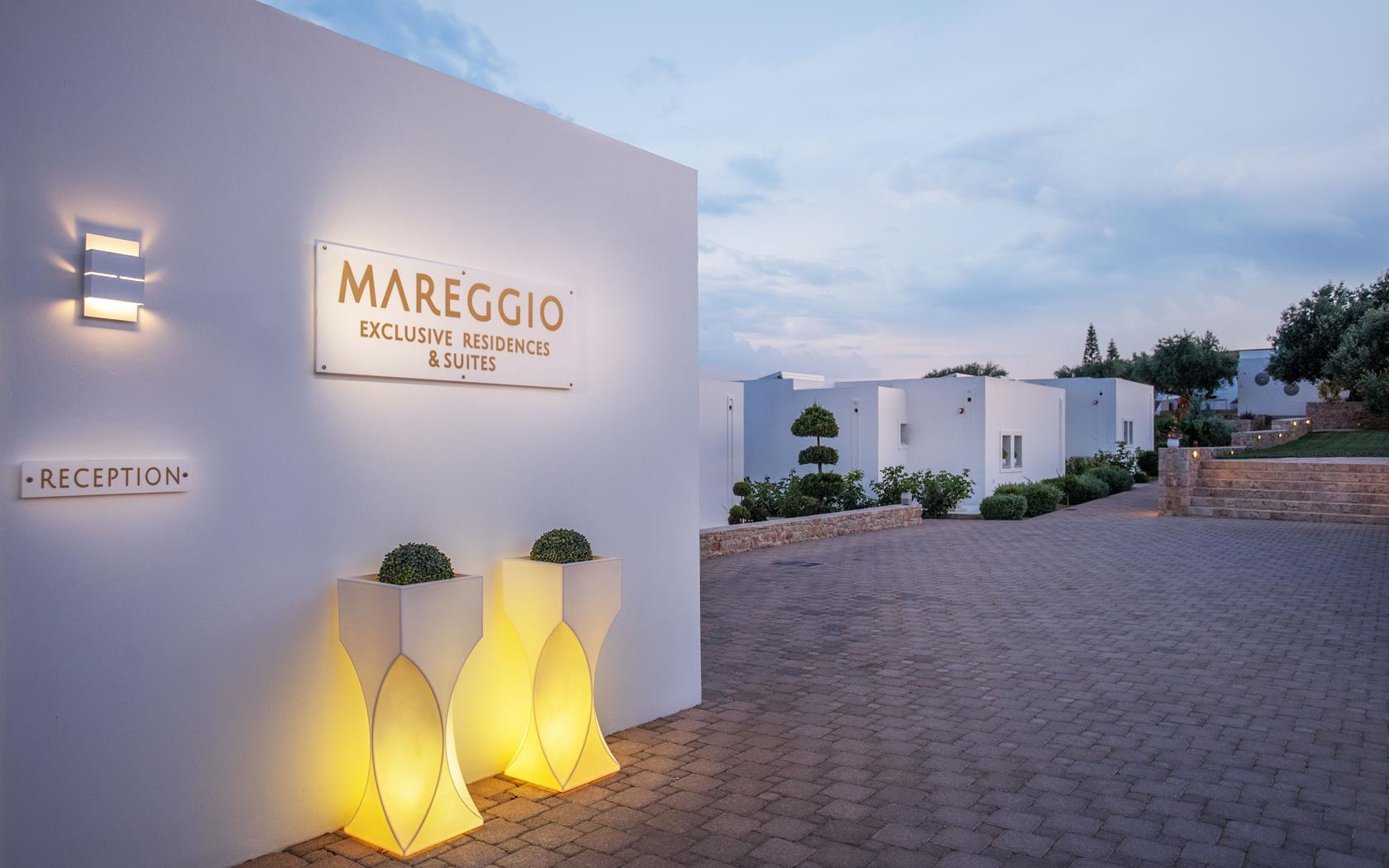 COVID 19 UPDATE
Dear Guests,
First of all, thank you for choosing our hotel for your holidays and for your stay in Gythio.
We are happy to inform you that our property will be open from Friday June 19th until end of October and we can assure you that Mareggio Exclusive Residences & Suites is a safe place for you and your family. We want you to feel confident and relaxed.

So, given the current concerns related to covid-19, we have put in place house rules that along with adequate sanitation protocols, safety methods and operation procedures, guarantee the well-being of our guests.

These rules include:

All our employees have been trained to follow the sanitation and safety guidelines of the national public health authorities and to efficiently handle any situation that might occur.
We provide masks and hand sanitizers in all public places
We are among the first hotels that have been certified with the sign Health First
We have set and follow separate protocols for each operating area:

RECEPTION:

We have changed the check-in and check-out time in order to have more time for a more thorough cleaning, disinfecting and ventilating the suites between guests:
Check-in time 15:00 (3 pm)
Check-out time 11:00 (11 am)
We have enabled a paperless online check-in procedure for your comfort and safety
We issue paperless electronic receipts and invoices for your stay and we send it to you via email
We have installed a protective plexiglass shield in reception desk
We sterilize all suites' key-cards with a special UV sterilizer

SUITES AND RESIDENCES:
Thorough disinfection by special certified sterilizing fog cleaner between stays
Loose items such as magazines, note pads and informative folders have been removed from the suites
Special tablets with extended functionality (local info, room service ordering, etc.) are provided within the rooms replacing traditional printed material
The cleaning of the suites and residences is made every second day (instead of every day). You may request a daily cleaning if you wish
Personal hand sanitizer is provided in all suites and residences.

BREAKFAST:
Breakfast is delivered to your suite on a tray with local packaged products, at the time requested
Breakfast duration is between 8.00 - 11.00 am

FOOD AND BEVERAGES:
Our kitchen will remain closed this season
A limited menu will be offered between 11.00 - 16.00, which will be delivered to your suite / residence
There is possibility of food delivery from quality local restaurants with which we have a long cooperation
POOLS / JACUZZI:
We use the proper pool chemicals, including various disinfectants and sanitizers which guarantee keeping the water safety and hygiene.

BEACH:
Each suite / residence has its own set of sunbeds and umbrellas with the proper distance between them which is for their private use only.
Of course, we disinfect sunbeds and umbrellas between guests.

SERVICES NOT AVAILABLE THIS YEAR:
Bell boy service
Massage and wellness services
Bike rental service